Our partners are so important and we accomplish a lot together - heres what they have to say
CLIENT: BALTIC Centre for Contemporary Art, Newcastle
SECTOR: Arts & Entertainment
YEARS OF SERVICE: 12
DETAILS: A wide scope of work involving cleaning of all internal/external windows, banner installations, offsite public exhibitions and charity work.
CLIENT: The International Centre for Life
SECTOR: Science & Education
YEARS OF SERVICE: 7
DETAILS: Cleaning services to all internal & external windows via Rope Access, Reach & Wash and Powered Access techniques. Daily external maintenance of the grounds/car park ensures that the centre is public-ready all year round.
NICE WORDS: "With such a diverse property portfolio, our cleaning requirements are wide-ranging and complex. As the preferred provider of our window cleaning services for the past several years, ISIS have consistently delivered a high standard of service which not only meets our own particular needs, but is also sympathetic to the demands of our various tenants and customers." - Stuart Stangroom, Head of Site Facilities, Centre for Life
CLIENT: Live Theatre, Newcastle
SECTOR: Arts & Entertainment
YEARS OF SERVICE: 5
DETAILS: A 400 year architectural heritage presents some unique challenges and is reflected in our sensitive treatment of Live's combination of old and new surfaces.
CLIENT: Travelodge
SECTOR: Hospitality
YEARS OF SERVICE: 7
DETAILS: Multiple visits per year to each of Travelodge's 600 hotels nationwide. Services include; internal & external window cleans, gutter clearing, repairs, maintenance, jet washing and signage cleaning.
NICE WORDS: "Frazer and his team have been an invaluable contractor for Travelodge, in fact such is the dedication, professionalism and level of services which is consistently delivered to myself I see ISIS as an integral extension to my team here at Travelodge. I can rest assured that we are in safe hands as ISIS Property Services steadfastly deliver 100% at all times." - Scott Rutherford, Head of Facilities, Travelodge Hotels Ltd
CLIENT: The Sage Gateshead
SECTOR: Arts & Entertainment
YEARS OF SERVICE: 10
DETAILS: Involved since the design stage as a Corporate Partner, this iconic building presents numerous technical challenges and our work together has included everything from rope access for the Olympic torch to converting the outer surface into a giant screen!
NICE WORDS: "ISIS Property Services always delivers an excellent service to the highest standards. Their rope access technicians are second to none and always work with full Health & Safety awareness at all times." - Stephen Little, Director of Building Services, The Sage Gateshead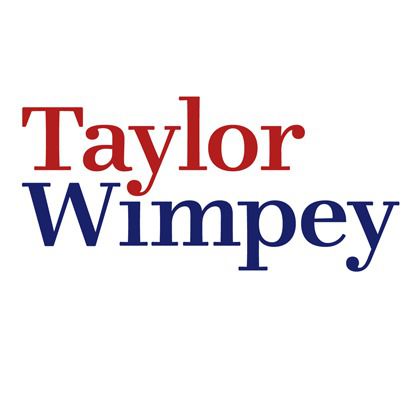 CLIENT: Taylor Wimpey
SECTOR: Construction
YEARS OF SERVICE: 20
DETAILS: One of our longest relationships and responsible for the introduction of some pioneering techniques such as Abseil Access. We carry out everything from initial glazing cleans to sparkle cleans; patio pressure washes to brick cleans; internal builders cleans and the occasional Portaloo!
Become a Partner
If you would like to partner with us, fill out the form below and one of our staff members will get back to you.